Why I Drastically Changed My Life & Ministry Focus This Year
Podcast: Play in new window | Download (Duration: 30:40 — 14.2MB)
Subscribe to our Podcast iTunes | Android | RSS | More Subscription Options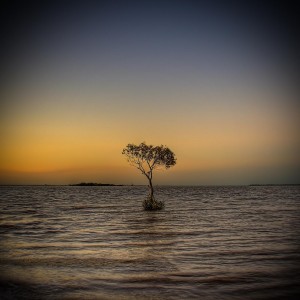 Has 2012 really come to an end?  That's insane!
I don't usually write "introspective/my-life-in-review" blog posts as personal as this one will be.  But I do seem to always look back on the previous year of my life and ministry and take stock of where I've come or what I thought my goals and expectations were at the start of the year, and see if I've lived up to them.
I will spill a little bit more from my guts than I think the average reader of this blog is used to, and for that I make no apology.
I think I'm motivated for one of the first times in years to write a post like this because, well, the last year was the best year of my life so far.  Both personally and ministerially.
In recent years past, as I was going into a new year and looking back on a previous one, I didn't feel like I could actually say that.  In some ways I'd felt relief that one year was over and looked forward to an improvement or a change of some kind.
This year changed all that.  In 2011 my trajectory changed, and laid a groundwork for much of what I got to be a part of and see happen in 2012.  Not just because I started dating, and eventually got engaged to the woman I am planning on marrying.  Not just that I moved to Chorrillos, outside of Lima, Peru and joined a community of believers who resemble a lot of my goals and convictions when it comes to advancing the Gospel through relationships.  Nor is it just because some of my online endeavors have finally started providing me a small income to supplement my support.
Not just because, well, I'm happy, either.  Not just because I have an itch that is finally getting scratched and I'm no longer feeling like Joseph in prison until his thirties before finally stepping into his destiny.  Not because I've finally left some of my wildernesses behind and entered promised territory.
Even though all of these things individually can be a big reason this year has been significantly different for me than the previous years, I finally feel like I'm stepping into some things.
A Quick Backdrop
I came to Peru nearly 4 years ago to start teaching the Word of God in some theological or discipleship training-like school, only, that never came about until now, and after having changed ministries.  When I first moved to the Netherlands nearly 8 years ago thinking I was joining a community and going to make lots of disciples, that also never happened or came about…until now in my life, in another culture and country.
I've finally found my groove.
I feel like I'm finally taking off from the starting line.  I no longer feel like a jet without a runway.
But something else happened that had a profound impact on the trajectory I've launched on.
Back in March, an acquaintance of mine was killed.  I wasn't 'close' enough to him to really refer to him as a "close friend", but nevertheless, he was living in a 'creative access' country, when one morning he was gunned down in his car on the way to work.  The story I heard was that he was targeted, specifically for his faith and how great of a job he was doing.
At first this was a reality check for me that the Gospel does cost something.  This reality was finally brought 'home' to me afresh, and no longer just out there in these other countries–but in the lives of people I actually know.  This was having its impact on me at the time, and many others who knew this man.
The night that changed my perspective in a lasting way
One relatively uneventful night in the beginning of April, I had another reality check happen to me:  I was robbed at gunpoint while walking my fiancee Lili home. Ironically I was walking her home to make sure she got there safely. That's when a black sports car of at least 3 guys pulled up right outside her door as she was unlocking it and we were saying goodnight. One of the guys brandished a gun in our faces and demanded my wallet. Fortunately for me, I had forgotten to bring it with me.  Lili got in the door and shut it, yelling for Mark–the father of the family she lives with–causing them to panic and within seconds they fled off in their car.  The whole ordeal probably lasted 10 seconds, but I probably didn't sleep at all for the next two or three nights.
Fortunately, they only got my cell phone and whatever pocket change I had. And thankfully neither of us was hurt.  However, during that snippet of time, something happened to me.  I didn't have my life flash before my eyes or any of that cliched stuff.  In that moment when she got the door shut and started screaming for Mark–I saw a panic in these guys.  Obviously their robbery was being foiled, and who knows whether they had intended on trying to enter into her house and robbing it (Mark and Anna had had their garage and car broken into six months or so previously).  But when she she did that, suddenly a very bad and lonely idea entered my mind: are they going to kill me now that she's safely inside?
Granted, I was relieved that she was safe.  But now, I had a sliver of doubt enter my mind regarding my safety.
I didn't want to find out if their gun was fake or real.  Nor did I want to see if I could do anything to overpower them.  I'd always been prepared for a robbing or mugging in Peru by never having my credit cards or debit cards on me just in case I ever have my pocket picked.  I also found out later I had not brought my wallet that night and only had my phone.  But still, I've heard of people getting shot dead in Lima for not having any money on them when they were robbed.  It's always a good idea to have something, even if just 10 bucks, because it could save your life.
Would Your Life Count For Something?
When that front door shut I had a whole host of thoughts enter my mind:
Is it my turn to be shot dead in another country?
Am I going to go out young, as well?  
I thought I had so much more to do for you, Lord?  
I wasn't being faced with a martyrdom for my faith.   This was just a robbery.  I was in the wrong place at the wrong time.  I was only targeted because I was a gringo–a foreigner, of whom it's generally assumed has a lot of money–and boy would they have been disappointed if they had gotten my wallet!
I may have only lost my cell phone, and got shaken up by the experience, but for the weeks to come I was doing some serious gut checking.  If I were to die now, this young, will anybody say I've lived my short life to the fullest?  Was I so fixated waiting for some future accomplishments, or some future revolution or global revival breakout that I'd not actually been making the best use of my day-to-day life, now?  If I went home earlier than planned, will the time I've spent on this earth have produced the best amount of long-term fruit possible?
I had to admit, no.  It would not.
Some reading this or who have had conversation with me about this might say things to encourage me that I am being hard on myself, and that may or may not be the case.  But this was how I was feeling in those weeks.  My death, almost certainly, would not make a big impact on very many people.  Holding myself to the standard of what I want my life to have accomplished for the kingdom of God, I knew I would have missed the mark at this point so far in my journey.  And I want to change that.
If I was going to not miss the mark in the end, then what things mattered and were previously important to me must change.  Things needed to be modified and made more 'scalable' in my life that, if I didn't have decades to see the fruit I'd produced, then at least the seeds I'm sowing into lives around me at the moment will have started to produce something if I left this planet earlier than planned.  Things that had mattered to me, suddenly, in the light of eternity, didn't matter anymore.  At all.
I've since written things on this blog, and recorded podcast conversations that certain people have assumed were meant to be trashing previous leaders in my life or ministries I was once a part of.  Nothing could be further from the truth.  I've merely had a perspective change on what things are 'taboo' to talk about it.
However, having that gun pointed in my face for a few seconds that night back in April, helped remove a barrier from within my mind and heart.  The barrier that acts as a filter for stuff we tolerate or don't ask questions out loud about.  That part of me that goes "nah, that would not be worth bothering about" was removed.  Things had been brought into focus for me and and things that used to seem big, now, were small.  Things that seemed like you don't talk about or bring up, were of the utmost importance for me to bring up.  And certainly not everybody likes this.
The ONE thing Jesus commanded us to do
I don't think some of the stuff many of us are giving a lot of time and attention to really matter like we thought. I've been harping on discipleship a lot more in the last couple of years than I ever did before that.  I've even decided to try going in that type of direction or 'niche' with this blog.  But in the last six months I've heard many respectable leaders tell me personally or who I read online–they wished they could go back 30 or 40 years prior and focus on making disciples out of the few they had the most influence on.  That's to say, preaching to stadiums and having lots of followers was something they're now questioning whether it was effective.
When I was last home in Canada catching up with a fellow missionary who labours in Africa, he told me the same thing, basically.  He mentioned to me another high profile ministry who is now focusing more and more on just pouring himself into 6 interns or proteges.
I don't want to wait until I've gone a few decades and say "you know, I wish I did this instead".  I feel like I'm on the cusp of being able to make that my focus and learning from those who've gone before me, and take heed as to what they say is the most important thing to be doing with the short life I have.  Whether that's on the mission field in Peru, closed places in Asia, or as a millennial in the workforce in North America.
I want to encourage you, wherever it is that you find yourself: don't wait for life to happen to you.  Take the initiative and make disciples of those whom God has put in your path right now in your life.  Not much else will last.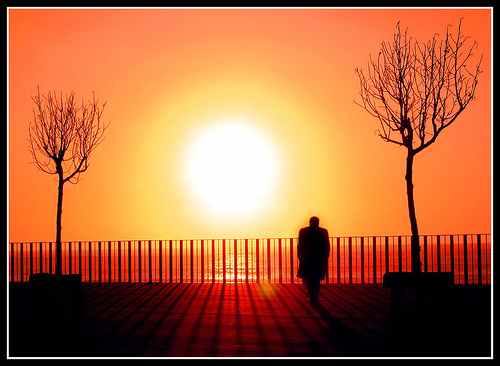 About Steve Bremner
Steve Bremner is a Canadian missionary to Peru, who is called to raise up disciples who flow in the power of the Holy Spirit within a missional community named Oikos. If you like Steve's blog, you'll also like his Kindle books. Note: this post may have contained affiliate links of which the author receives a small commission if you purchase something recommended in the post.