Moving Again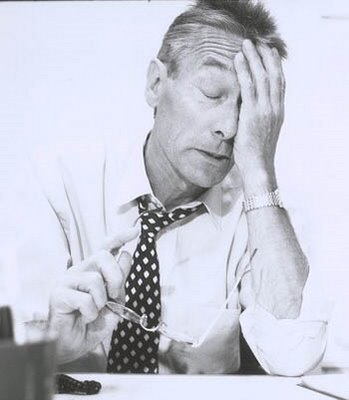 I'm finally moving early next week.
For those who've followed some of my Facebook public ranting about my difficulties with my landlord, and noisy neighbours above me, I've toned down and held back making comments on social media at every development because I'm not into using Twitter/Google+/Facebook like a diary.
But sometimes I think my life is just average enough to post updates on here ;)
I'm supposed to be moving next week, God willing.
I would have signed the contract this week (today actually) but +Mark Burgess  and his wife Anna were on vacation and all of us who are going to be renting the three floors of a brand new apartment complex are to sign it together. Oikos ministries will be occupying the first two floors and I will be on the third floor, in a three bedroom apartment by myself until my fiancee +Lili Santillan moves in sometime after May 11th. (Hint to be read into there…)
This week my landlord sent the Peruvian equivalent of a real estate agent over to show this apartment off to some families. Apparently that's also not an acceptable renting practice here in Peru (not waiting until the tenants are out before inviting potential new tenants to have a look).
So of course, on Wednesday when this happened for the first time I told her not to dare come back unless she (the agent) called me first to make sure I was home or that it was a convenient time, or to let me know when she intended on showing up. I was literally walking out the door to go to our ministry in Pacifico that I'm involved in on Wednesday late afternoons when she showed up.  Considering that she pushed her way in and tried making me look like some kind of jerk in front of this family, I think I handled myself quite well.
Then, yesterday she came by again, with a young couple and little boy. She apparently didn't get my very clearly expressed wishes that she not come by without making sure it was alright first, and kept insisting that she was told I'd move out tomorrow (Nov 30th/end of the month). Why on earth this mistake was made is beyond me when my rent is always paid by the 6th of every month, and as such I still have another week left, but that's neither here nor there. I caved and let her and the family in the door to look at my not-so-presentable-because-I-didn't-know-I-was-having-visitors apartment.
I decided to be the honest Christian that I am, and tell this couple precisely why I was moving.  Coincidentally, that loud barking dog that keeps me awake at night or at the very least wakes me up at 5 am most mornings decided to be barking about something at that moment when the family was in my home. So I asked them:
"Can your little boy sleep through the noise of a big dog barking?"
I indicated to them his and their bedrooms's windows would be directly underneath the steps where this "friendly" dog sleeps at night.
Hope ya'all are REALLY heavy sleepers, because I'm not!
I then proceeded to go around the house and show them all sorts of damage that the landlord has never bothered to fix—including, especially, stuff that she agreed to fix before I had even moved in a year ago.  I told the couple that if they had any problems the landlord would never answer their calls or emails and only show up if they refused to pay their rent.
The agent was visibly annoyed with me–which she should have been. She kept trying to keep her cool and would say things to the couple to defend the landlord like "well she lives far away, and it's hard for her to be here all the time."
But the couple didn't seem to be buying it, and by this point were going through the motions just because they had already taken the time to come over here.
Whenever her cell phone rang and she had to step aside, the couple would thank me and shake my hand, understanding that I was doing them the right thing.
Finally when they were leaving, the husband/father above on the second floor had his head out the kitchen window, and the woman on the third floor was standing on her steps by her entrance (where the dog sleeps at night), and both were voicing their concerns at the agent and told her what stuff they wanted the landlord to fix–such as having a pump installed in this building–something I learned that they'd been bothering her to fix for years.
Years.
They all argued and I watched and listened, and fortunately, when the agent was about to leave after ten minutes of this back and forth exchange, I noticed that this couple who had come to see my apartment was standing outside watching the whole thing.
Needless to say, I think they won't be moving here.
And THAT is why you wait until the tenant you've treated like crap for a year has completely moved before showing the apartment to new potential renters.
About Steve Bremner
Steve Bremner is a Canadian missionary to Peru, who is called to raise up disciples who flow in the power of the Holy Spirit within a missional community named Oikos. If you like Steve's blog, you'll also like his Kindle books. Note: this post may have contained affiliate links of which the author receives a small commission if you purchase something recommended in the post.