Sleeping Is Overrated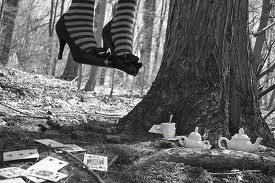 Who needs sleep?  Who needs peace and quiet?
There's a dog barking during the night outside my window, and the neighbours on the third floor are constantly blaring their music to tune him out in the mornings.  These are the same neighbours as I'm ALWAYS asking to turn their music down, but who don't get the whole "other people also live here" thing…
I really enjoyed this place while it lasted, but not being able to sleep at night nor being able to do some of my freelancing and podcasting from home IN PEACE is a real deal breaker now. The neighbours never listen, and my landlord doesn't seem to get that you can't just decide to drop off of a dog to the property you rent out without upsetting your neighbours who didn't sign up for that.
I've given up arguing with her and trying to get her to fix the bathroom that was flooded by the neighbours upstairs while I was in Canada. She somehow thinks it's my responsibility to fix, plus I'm constantly tired from the constant interruptions during the night from the dog outside.
I'm starting to understand why people in this neighbourhood poison their neighbours' dogs….perish the thought.
But still.
I'm glad my lease is up, I'm just not in the mood for moving again so soon, since the first time I moved here was an unnecessarily complicated process.   My neighbors won't be moving, since they're family with my landlord. I'm the one renting out the bottom floor of this decently large house. Really, the best solution is for me to up and leave.

As my new feline roommate. That's another problem. He's just a kitten, and is always trying to escape through the kitchen door when it's open, and likewise this dog tries to enter the kitchen when the door is open. And doesn't like my kitten. Nuff said. I'm looking for somewhere else to live.
If you want to throw up a prayer or two I'd appreciate it: I MAY have a lead on a place along with a place do have our ministry school in March as mentioned in my latest newsletter, as well and dorms for students.  It's only about 5 houses down from our leaders and where we currently have our big home church gathering.
However, for me it would need to work out within two weeks due to my lease, and sooner than that for my sanity and being able to get a full night's sleep anymore…
Rant over. Thanks for tolerating it.  I know this is hardly a major prayer request, but still, I'm not sleeping very well and it's affecting almost everything I do in my daily life being tired all the time.
About Steve Bremner
Steve Bremner is a Canadian missionary to Peru, who is called to raise up disciples who flow in the power of the Holy Spirit within a missional community named Oikos. If you like Steve's blog, you'll also like his Kindle books. Note: this post may have contained affiliate links of which the author receives a small commission if you purchase something recommended in the post.