Do You Put The Cart Before The Horse? | Podcast with David Edwards
Podcast: Play in new window | Download (Duration: 50:23 — 0.0KB)
Subscribe to our Podcast iTunes | Android | RSS | More Subscription Options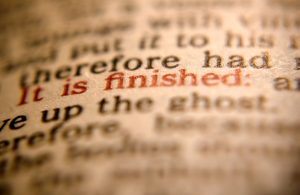 Join us as Steve Bremner and Dave Edwards chat it up.  We begin sharing a bit of a personal testimony from Steve, who is a missionary to Peru,  concerning God's faithfulness and provision while currently in Canada, as well as how God's plans are not always the same as our plans.  You will be encouraged.

Then we talk and reminisce about the journey of the podcast over the last 5 years as well as the Fire Press site over the last four and how Dave's released his book The Call For Revivalists, as the fruit of many of his writings on the site.
Afterward the discussion turns into some thoughts on how we can never be good enough to come to God and the process of repentance always begins with Him, not us.  Is "vicarious repentance" Biblical?  Can we really repent on behalf of other people?
Join us and be encouraged, challenged, and hopefully changed.  
If you'd like to subscribe to the Fire On Your Head Podcast, visit our directory in iTunes, or visit FireOnYourHead.com for more subscription options.
About Steve Bremner
Steve Bremner is a Canadian missionary to Peru, who is called to raise up disciples who flow in the power of the Holy Spirit within a missional community named Oikos. If you like Steve's blog, you'll also like his Kindle books. Note: this post may have contained affiliate links of which the author receives a small commission if you purchase something recommended in the post.