Send to Kindle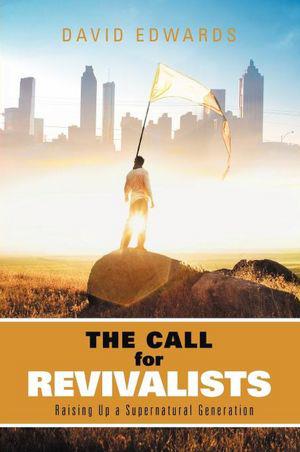 If you've been following the Fire On Your Head podcast for the last couple years or have ever visited Fire Press, and you've liked what you read, then you need to get your hands on Dave Edwards' new book, The Call for Revivalists.
As he says,
This is the culmination of 15 years of writing and I am very excited to share the things that God has been speaking to me with all of you! I have been writing for Fire Press (Fire On Your Head blog) for the last 4 years, and have dreamed of compiling some of the articles into a book. Last year I wrote an article by the same name, and it was the theme that pulled the book together. After the compilation of the book, it took 10 months to trek through the publishing process.
I remember seeing Dave around when we were both in Bible school but I didn't know him well back then.  Then as we participated in some of the same forums on our alumni's website, I was introduced to links to blogs he wrote on MySpace.  One day in 2008 after I had been podcasting for over a year and thought of starting a blog magazine site, I asked Dave to be a writer for it and he not only said yes, but was excited and said something along the lines of how he burned to do something exactly like I was asking.
Over time we became friends over Skype, and I've seen him a few times in person and have had him co-host the podcast I do several times together.  I know his writings have taken the blog and podcast to another level and I'm excited for him that he's published his first book.
Below are links to different sites that have the book for sale.
comments